Meet the original creators of the chasm concept
For every innovative product, strategy or idea there are pioneers or originators who aren't recognized or acknowledged as the true creators of that innovation. For example, laptop and mobile computers are everywhere these days, but very few people remember that Adam Osborne was the original creator of the first portable computer.
The same thing is true for a market-development framework that is widely discussed in Silicon Valley, known as Crossing the Chasm. The Chasm concept was first developed by Lee James and his colleagues, including High Tech Strategies founder, Warren Schirtzinger. James and his associates all worked for the high-tech consultancy Regis McKenna Inc. (RMI) in the Pacific Northwest.
Technology Adoption Foundation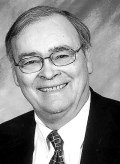 The Chasm phenomenon itself was first used as a market strategy in 1988 by Lee R. James and his co-workers who were all consultants at Regis McKenna Inc.  [Note: Lee James was also the person who created the Right Turn on Red Law while working at the Federal Energy Administration during the 1970s oil crisis, using his innovation-adoption skills to encourage conservation.]
It all started when James noticed that high-tech products don't follow the same pattern of adoption as other non-technical products. He observed that high tech products often struggle to gain mainstream acceptance, and even fail, even though they are initially well received. The products attract great interest and have early success—then they stall out.
Later, James and his associates identified the point of greatest peril in the development of a high-tech market as a transition from an early market, dominated by early adopters to a mainstream market dominated by a large group of customers who are realistic and practical. The group labelled this phenomenon "the marketing chasm," and the framework was further refined and tested by James' colleagues at RMI, Bert Desmond in Portland, OR and Warren Schirtzinger in Seattle, WA.
Internal RMI documents show Geoff Moore was writing a book called "High Tech Marketing, Changes in the Game," but had yet to learn about or use our chasm theory. When introduced to our "marketing chasm" framework and the theory behind it, Moore authored a book and popularized what has become known as "Crossing the Chasm."
This Crossing the Chasm summary presents internal documents and faxes from Regis McKenna Inc. that show Mr. James and his colleagues were using the chasm framework in client engagements in early 1989…over two years before a book by the same name was first published.